Video: Portable Caught arguing with his promoter over insecurity
In a recent video shared on shared on Instagram by Nigerian Singer Habeeb Okikiola, AKA Portable, he narrated his experience with a show promoter in Padova Italy.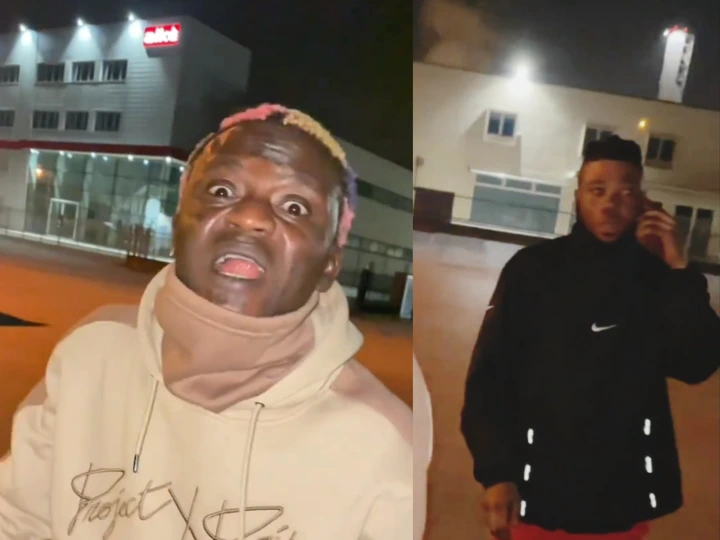 In the video which lasted for some minutes, Portable and his crew was seen arguing with a show promoter. Portable said that he arrived Italy by 2 O'clock and by the time he was picked from the airport and lodged in a hotel room several hours had already passed.
The Zazu Zeh crooner and his crew were seen raining curses on the show promoter who came to pick him around 3:30 am and got to the venue almost 5 am, some people were also shooting guns and breaking bottles and no security was provided for him.
Portable could be heard saying, this is how you people spoil an artist's name, he also said that he has already collected his payment and that he was going to leave. He also said that he wants to go where people are spraying money, not where they are shooting guns.
The unidentified show promoter was seen tell someone on the phone, "he (Portable) refused to come out."
You can watch the video here:
Source: Instagram Portable