Snapping Inside Airport Toilet Is My Hobby-Popular Actor, Bigvai Jokotoye
Popular Nollywood actor, Bigvai Jokotoye, has revealed that taking pictures inside the toilet is part of his hobby. The renowned actor made this known on his Instagram page. Bigvai, who uploaded a picture he took inside the airport toilet said it has been part of what he enjoys doing anytime he is the opportunity to be in the airport. He said "snapping inside the airport toilet is part of my hobby."
However, his fans have reacted to the post. Some of his fans condemned the act as being nasty, while some said the location of where the actor took the picture does not matter, as he is still looking fresh.
A particular fan said the actor is not alone in this, as he has also cultivated the habit of taking pictures inside the toilet.
Bigvai Jokotoye is a renowned actor based in the United States. He has acted in several movies and produced many. He is happily married and blessed with kids.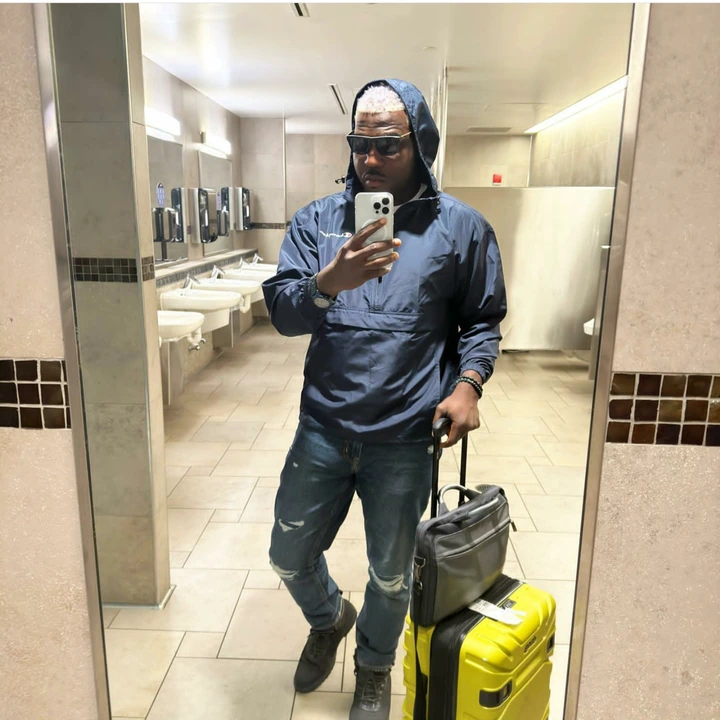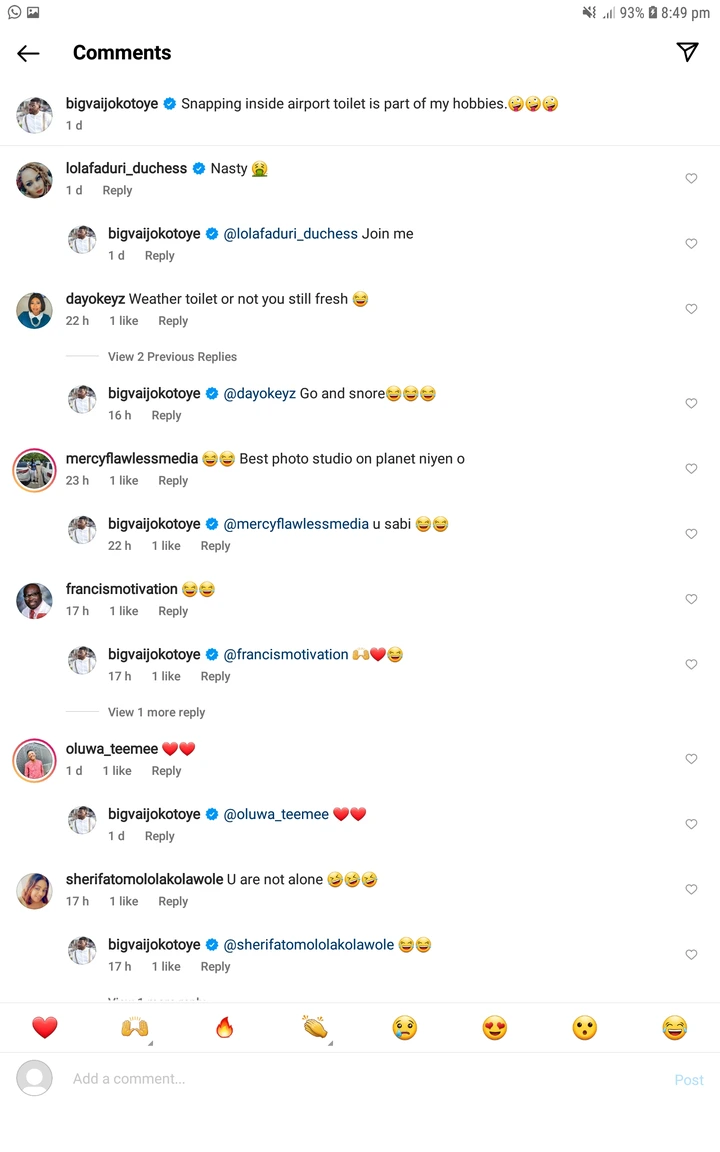 Source: Opera News