Why Me and Wizkid are 2 Completely Different People – Wizkid
Nigerian singer Wizkid is by far one of the biggest musical acts out of Nigeria and Africa as a continent. With numerous hits under his belt including "Ojuelegba", "Joro", "Bad to Me", "Essence", and more, Wizkid has become a household name in Nigeria. But as popular as Wizkid is, he is also very notorious for being very private and not ever saying too much in the media. During his recent interview with The Guardian though in promotion of his new album More Love, Less Ego, Wizkid had a lot to say about music, ego, politics, and more. Here's what he said.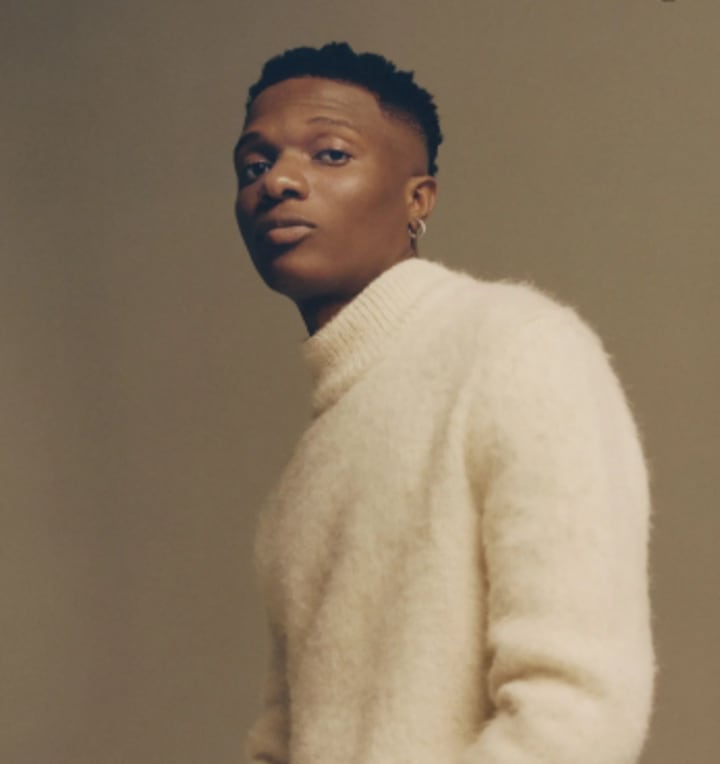 Speaking about his process of making different albums and scrapping them till he finds the perfect one, Wizkid said:
That's always my process. Make one, scrap it. Make another one, scrap it. Until I find the right one. It is [an intense exercise] man. But I have a lot to say. Now I'm more careful with what I put in my songs. Because my kids listen to my songs.
Speaking about the album title More Love, Less Ego, and how music saved his life, Wizkid said:
Everyone fights with their ego and that's where I'm at, I'm still trying to shed my ego, like everyone else. I'm a very spiritual human being. I know I make a lot of club records but I feel like a pastor, really. Music was more than a hobby for me, more than a talent. It was my escape. I was in the hood. It was either [music] or turn to crime. That's why I don't joke with music. My parents wanted me to be a lawyer or a doctor. That was a very hard conversation to have when I said I wanted to make music. I had to just prove [myself] to them. They still look at me and think: 'Ah ah, this boy!' It took me how many years!
Speaking about why he sees Wizkid as a completely different entity from himself, Wizkid said:
I treat [Wizkid] as a million-dollar company, man. It's a business, not me. As I grow older, I would love for people to get 100% Wiz Ayo Balogun. To give people one [person], the true me in my realest form. Most of the time, I don't want cameras in my face. But I understand why I have to. That's one of the things I still battle with. I just want to live a normal life.
Speaking about the upcoming 2023 elections in Nigeria, Wizkid said:
I'm about to go crazy on their asses this election. All these old men are going out of power this time. They need to go to an old people's home and chill out. There's nothing to celebrate. Except that [Nigerians] are amazing people in music, sports, comedy – entertainment in general. I'm proud of young Nigerians doing things around the world in tech. I have amazing friends, doing amazing things. That's it, though. There's nothing else. I feel hopeful there'll be change. How soon? I'm not sure. But a lot has changed from growing up to now. There was a time when you could never speak to the president or anyone in government like that. But now you have a voice.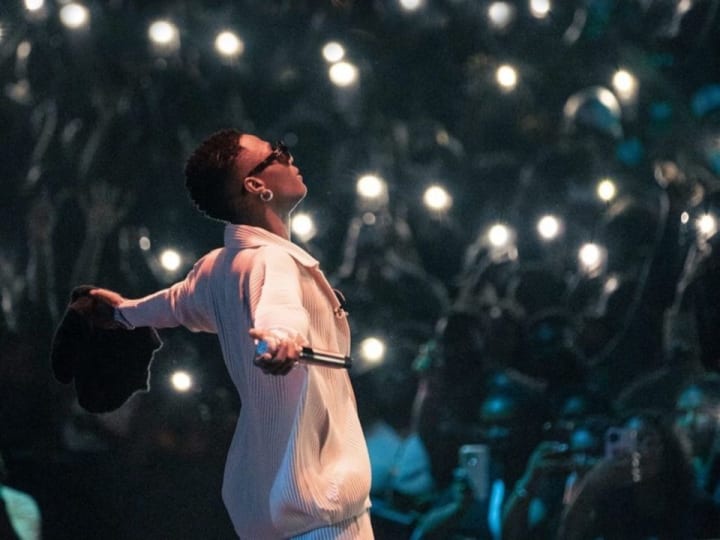 Source: Opera News