Reactions As Singer Asake's Trousers Tore While Performing On Stage During His London Show
The Nigerian Music Industry is one of the most thrilling entertainment industries to indulge in. They are in so many ways representing Nigerians positively through their music, promoting Africa and afrobeat at large by hosting a show in developed countries like the UK, the U.S., and so many others.
Ahmed Ololade is a fast-rising Nigerian afrobeat star who came into the limelight in 2020 after dropping his hit single, Lady. He is a 27years old afrobeat singer/songwriter, better known as Asake.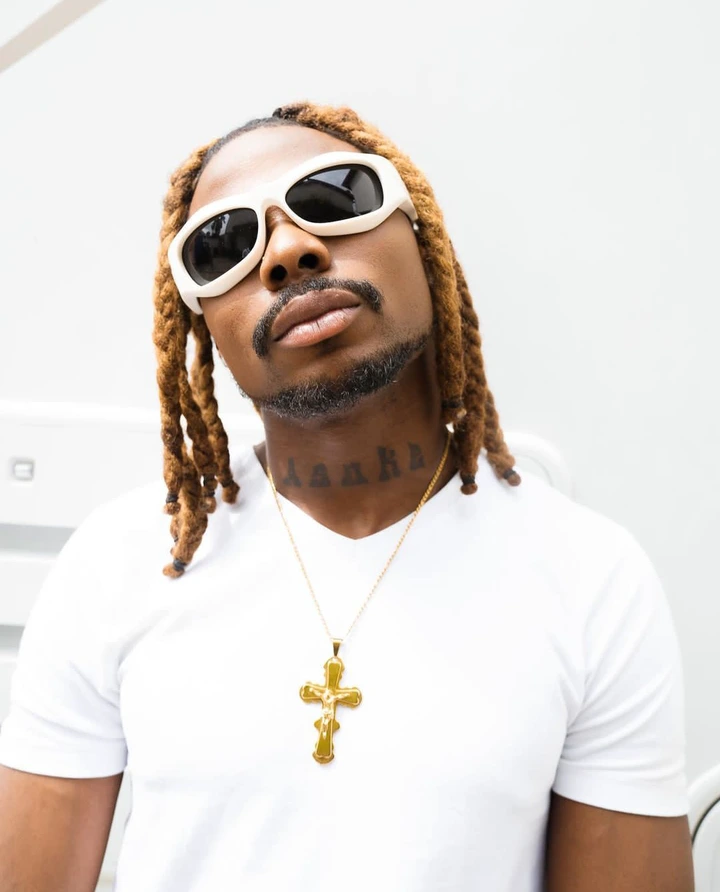 Photo credit:- Asakemusic || Instagram app.
Yesterday the 11th of December 2022, the fast-rising star hosted a show that he would be performing some of his hit songs in London. During the show, the singer who is well known to put on big trousers on stage was seen in an usual attire.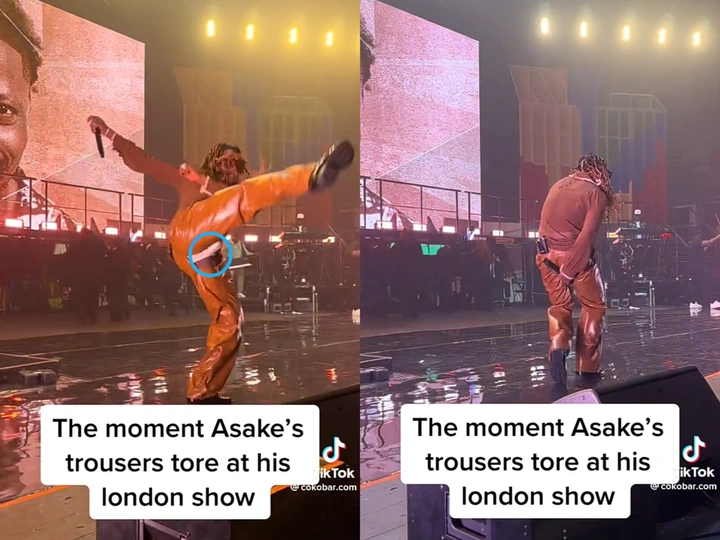 Photo credit:- Cokobar.com || TikTok App.
While the show was buzzing, the singer while singing and showing off his legwork, he had a wardrobe malfunction (his trousers tore exposing his white undies), this got the crowd laughing. The singer after noticing what happened, covered himself and did reverse dancing, and went backstage.
Furthermore, after a well-known Instagram blogger Tunde Edenut reposted this video on his Instagram page, it got many Instagram users talking and laughing.
According to some of the users, it was all part of the entertainment and some affirmed, "Nobody should blame him for wearing bigger trousers again," 'you see the reasons he puts on big trousers.'
Some of the users compared him to other afrobeat stars like Rema and Portable. According to them, if it was Portable, he would tear the trousers and continue his show. Some said Rema would go on with the show.
Watch The Video on Asake's Tiktok page here
Reactions From Fans: