Nollywood actress, Esther Nwachukwu, has been getting criticized by netizens after posting a video of her saying that married men are the sweetest. 
The actress recently took to her social media page to post a video of her saying that she prefers to date married men to unmarried men. She said in the video that married men are the sweetest to date as they are usually more focused than single boys who are usually having divided attention.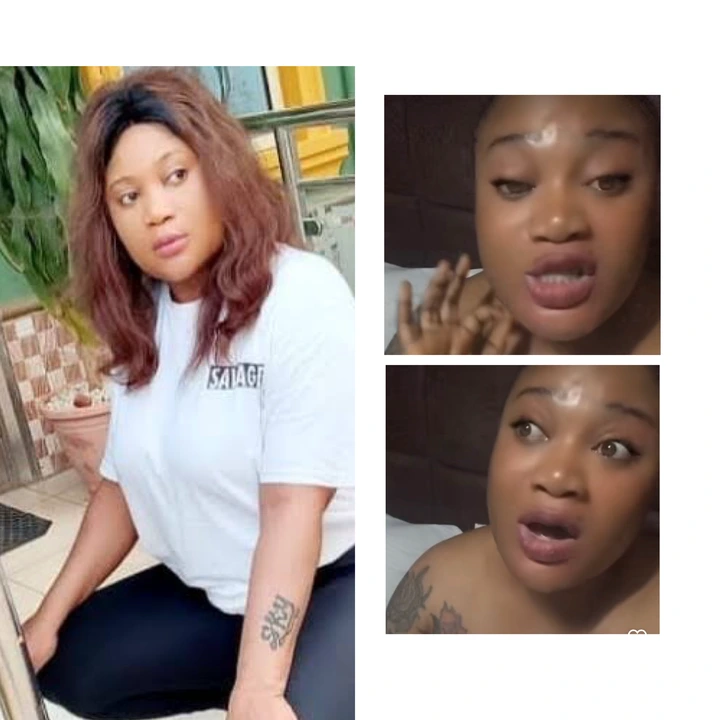 The actress added that it is better to date a married man, especially when he is rich.
The video which is currently making the round on the social media has brought about a lot of criticism for the actress as a lot of people saw the video as bad publicity.
Netizens have been reacting to the video, calling out the actress for her statements. They think an actress making such a video will put other actresses in a bad light because the rumors of female celebrities having affairs with men to get rich is currently trending.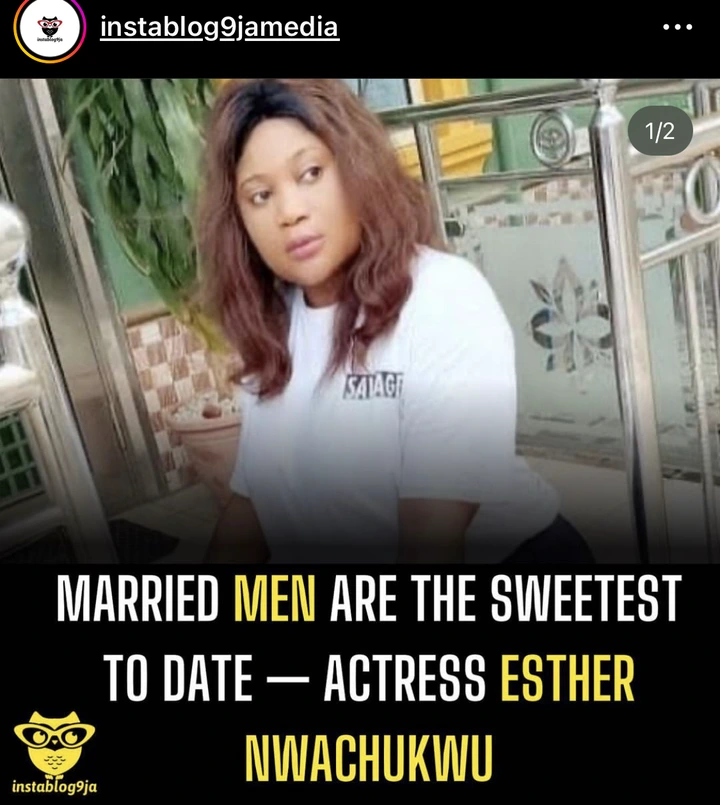 Some people chided the actress for the video because they felt that the statements of the actress would influence young girls to engage in such an immoral act.
Below are some comments from netizens.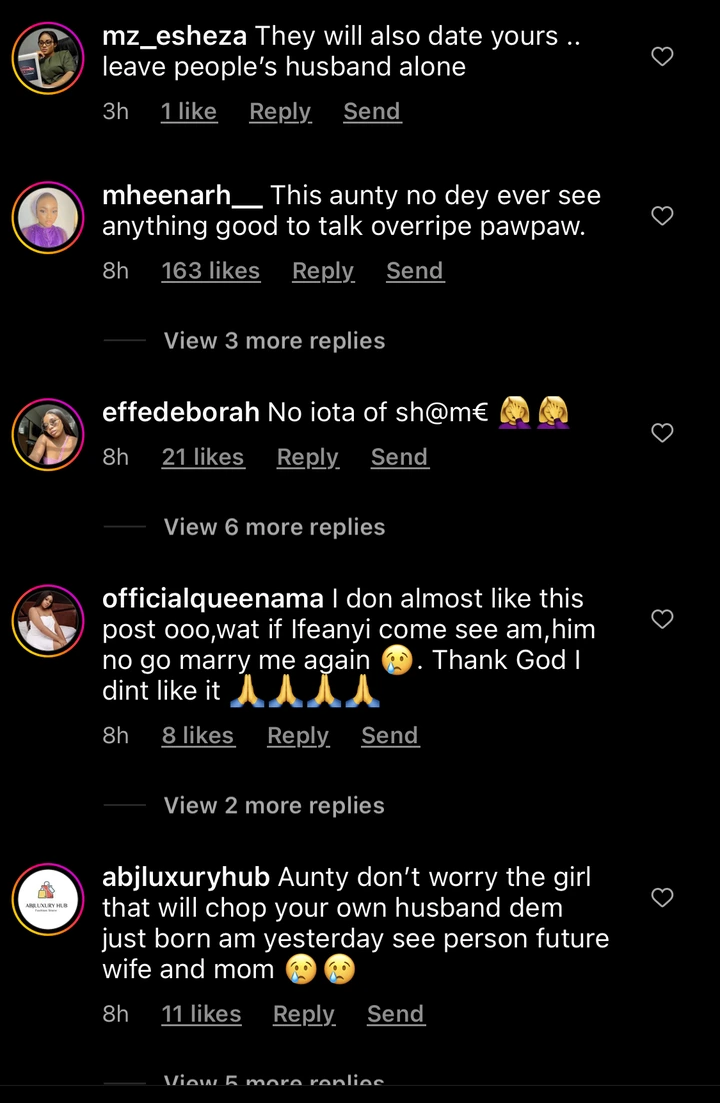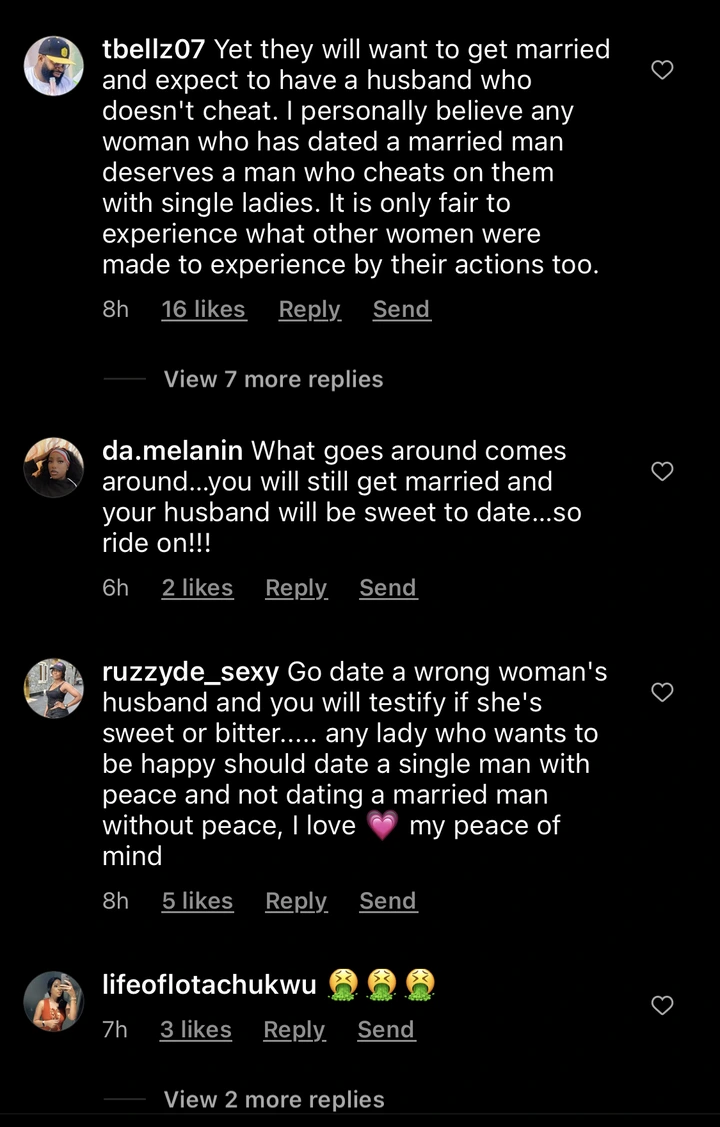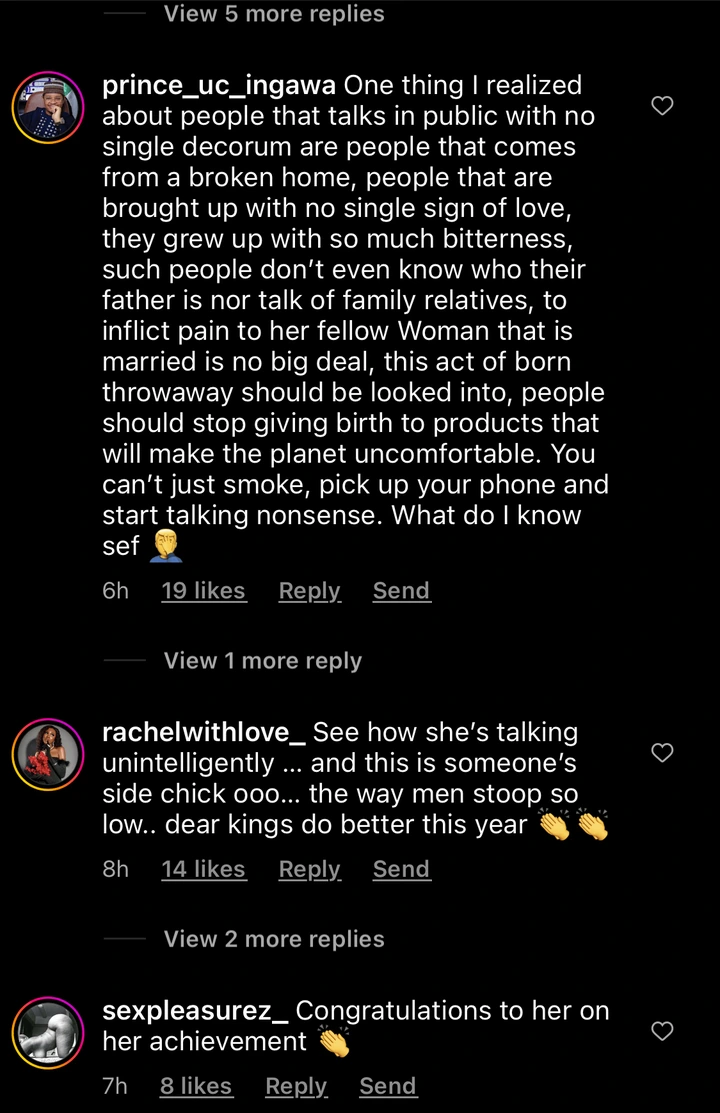 Source: Real_Gist