BBTitans: Yvonne And Juicy Jay Share Their First Kiss [Video]
Juicy Jay likes Yvonne and he has told her his intention towards her but she kept telling him that she did not come to Big Brother's house for friendship. Yesterday, after their wager practice, Yvonne and Juicy Jay were seen together conversing then they kissed each other.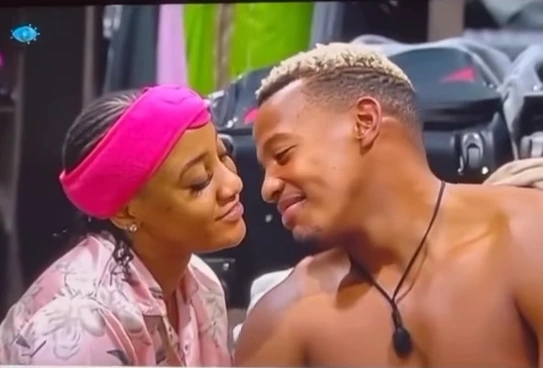 After their first kiss, they both laughed and then they kissed again. Their action portrays that they both like each other and probably Yvonne wants to give him a chance for them to be friends. The kiss wowed viewers online because they did not expect that both of them will finally kiss after Yvonne kept on declining his proposal.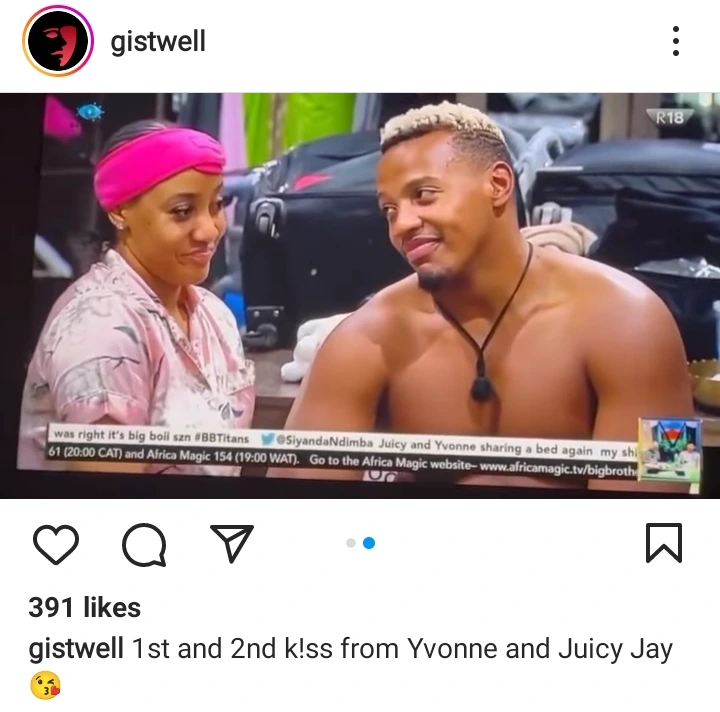 Viewers taught they wanted to discuss about a particular thing, but fortunately they both gave each other a good night kiss and it was passionate.
Click here to watch the video clip.
Watch on Instagram:
Check out some comments below and kindly share your reactions via the comment section below: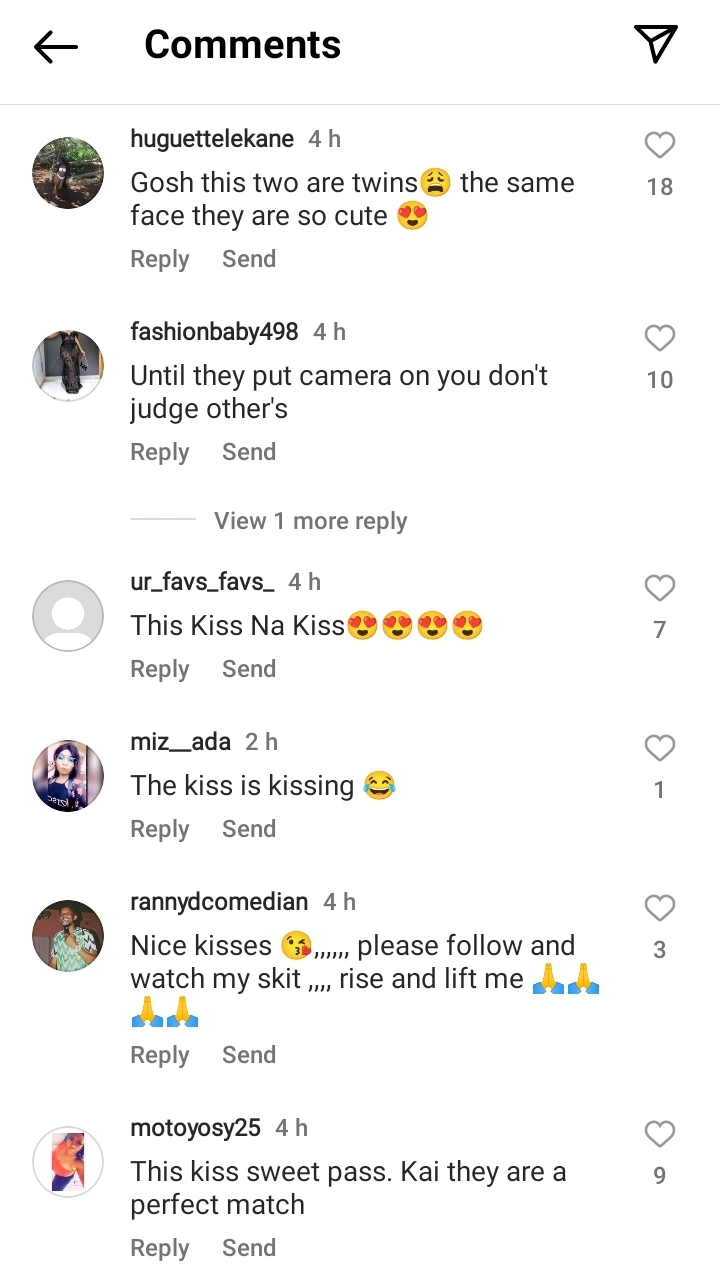 Source: Gistwell