Rita Dominic Stirs Reactins From Fans as She shares new post
Rita Dominic will always be a force to be reckoned with, as she is always alluring in photos she shares on her social media platforms. The gorgeous movie star who posted some exciting of herself looked like a masterpiece in the images she posted which portrayed her Saturday appearance.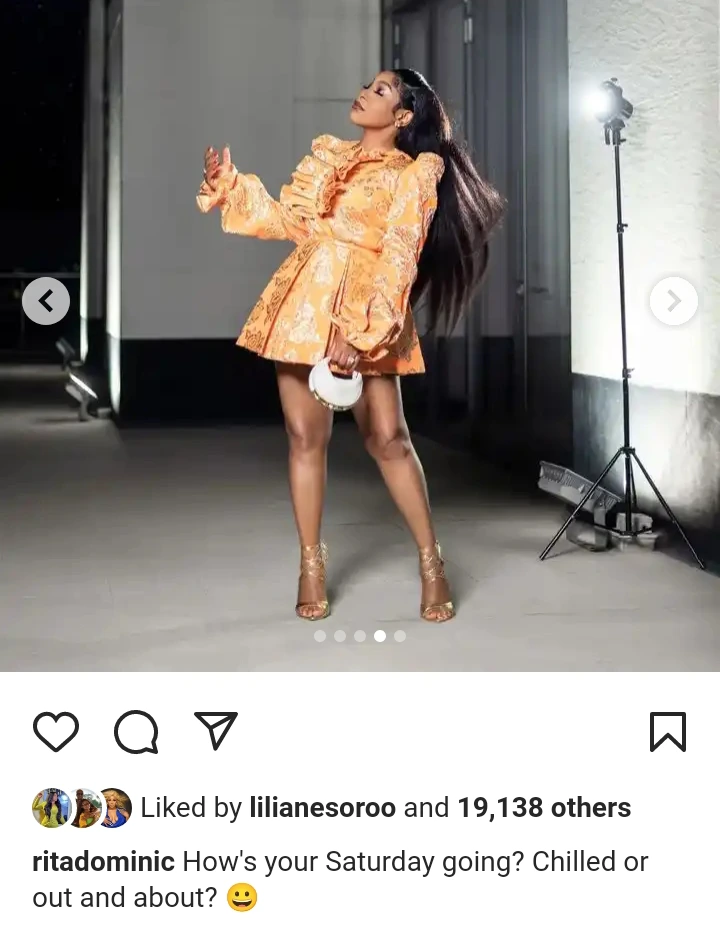 The gorgeous lady in her post took out time to inquire from her followers how is their Saturday? Chilled or out and about? As she appeared to be having a blast from her end which is quite evident in how she looked, and the portrayal of happiness that is displayed on her, making the ages shared by her having that exciting gosh of happiness coming from her, which is beautiful to see.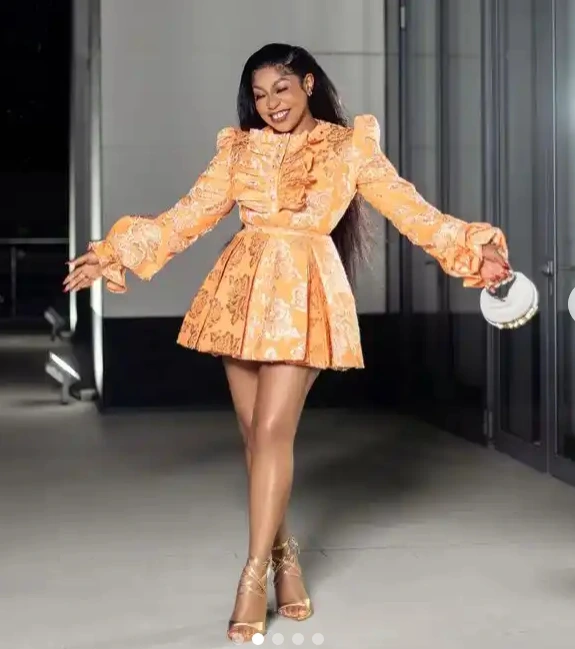 Rita has often shown that when it comes to showcasing how gorgeous she is, there is no dulling, as she is blessed with the type of appearance that will lighten anyone up, and as long as her look is concerned there is never that display that is downright boring or uninteresting, as she has that look that is a point of marvel to anyone that sees her.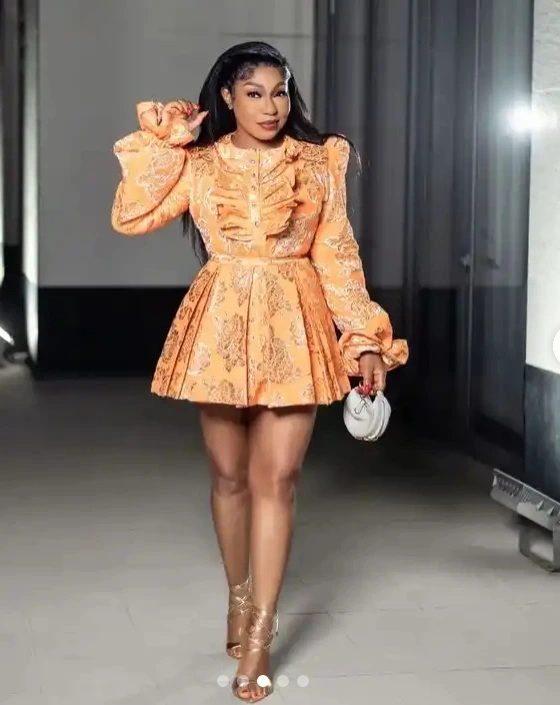 Images credit: Rita Dominic Instagram page.